Completed Shelf: Recently Added
IndyPL_RickD
Recent Activity
General Recommendations
"While hardly the creator of the dark fantasy genre, Miura Kentaro is often credited as the source of the genre's explosion in Japanese media--inspiring countless authors of anime, games, and manga with his lifelong work on Berserk. Tragically, M..."
General Recommendations
"If you are like me you often feel intimidated by that thing in the driveway. When you see the "check engine" light you get nervous and hope that it is just a false reading. Maybe that one sibling, parent or friend who loves cars is away ..."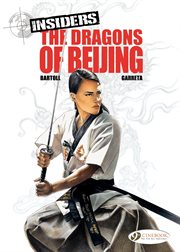 Najah's been exfiltrated from the gulag where Russian authorities had thrown her, but she's not out of the woods yet: her benefactors turn out to be Chinese intelligence - the head of which is also one of the secret bosses of the organized crime...
"If it weren't for the blood drive, would she have faded into obscurity? The cover for volume 3 is almost identical to the poster that the Japanese red cross gave for its blood drive. The only differences being some pink and blue stripes and dot..."
Permalink